Fantasy and reality merge into one during OrbitFest, a freely accessible futuristic winter light festival.
The 5th edition of OrbitFest, a futuristic winter light festival took place in Groningen on Saturday 21st & Sunday 22nd December 2019.

Man The Player / Homo Ludens
During the annual editions of OrbitFest we shine our light on a new festival theme.
The festival's 5th edition took the ground-breaking book 'Homo Ludens' ('Man The Player') by the northern Dutch historian and cultural theorist Johan Huizinga as a starting point, a reason to give game a prominent place. Huizinga's book provided a blueprint for ideas on the gamification of life.
Read more about the festival theme.
Afterfilm OrbitFest: Man the Player (2019)

From admiring light to making it yourself
The theme of the previous edition of OrbitFest was 'Heliopolis, City of the Future'. From 15th till 17th of December between 15:00-22:00 visitors were able to experience the Groningen of the future with an expo of extraordinary lighting works along with experiments in the winter lab, flash talks and workshops. OrbitFest is a ColorC production, a foundation bringing northern art and society closer together.
The festival story
The participating makers & hackers get inspiration from the future-oriented festival story. In Heliopolis, the Groningen of the future, urban citizens are fascinated by the ancient Sun as well as brand new spaceships. Read the festival story.
Maker/Hacker in Focus
Every year OrbitFest places a maker/hacker in the spotlight because he/she links our festival principles of - stimulation of the senses, innovativity, sustainability and empowerment - with the festival theme. This year's 'Maker/Hacker in Focus 2019' is Gertjan Adema. In a playful way he sheds light on the world of creating with spinning tops.
Afterfilm OrbitFest: Heliopolis, City of the Future 2017:


Bekijk nu het tijdschema voor OrbitFest 2019, 'De Spelende Mens', en zie wat er zoal te beleven is!☼
Lees meer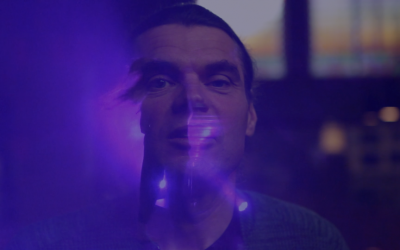 Tijdens OrbitFest 2019 is Gertjan Adema 'Maker/Hacker in Focus 2019'. Spelenderwijs weet hij werelden rond tollen te (helpen) creëren.
Lees meer
Poster OrbitFest 2019 De poster en flyer voor deze editie met het thema De Spelende Mens is klaar! De artwork is geschilderd door Ruben Postema.
Lees meer
Stichting ColorC
Molenpad 4 9796PD
Sint Annen, the Netherlands
Tel. +31(0)644390667