Fantasy and reality merged into one at OrbitFest, the freely accessible futuristic winter light festival.
The fourth edition of the festival in the city centre of Groningen took place between the 15th and 17th of December 2017.

From admiring light to making it yourself
Last year's theme of the festival was 'Heliopolis, City of the Future'. From 15 to 17 December between 15:00-22:00 visitors experienced the Groningen of the future with an expo of extraordinary lighting works along with experiments in the winter lab, flash talks and workshops. OrbitFest is a ColorC production, a foundation bringing northern art and society closer together.
The festival story
The winter light festival looks to the future for inspiration and, for this reason, the festival story serves as the basis for Orbitfest. Iki lives in Heliopolis, the Groningen of the future. Just like his fellow citizens, the young, ambitious adventurer is fascinated by the ancient Sun as well as brand new spaceships. Read the festival story >>
Afterfilm OrbitFest: Heliopolis, City of the Future 2017:


Op 20-22 december 2019 staat ijs en weder dienende de vijfde editie "OrbitFest: De Spelende Mens" in de planning. Onze Call for Concepts staat open voor inzendingen.
Lees meer
Tijdschema OrbitFest 2017 Bekijk nu het tijdschema voor OrbitFest 2017, 'Heliopolis, Stad van de Toekomst', en zie wat er per festivallocatie te beleven is.
Lees meer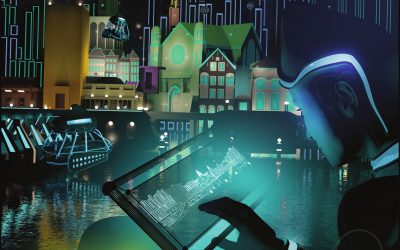 Poster OrbitFest 2017 De poster en flyer voor deze editie met het thema Heliopolis, Stad van de Toekomst! Hij is ontworpen door Sander Bos.
Lees meer
Stichting ColorC
Molenpad 4 9796PD
Sint Annen, the Netherlands
Tel. +31(0)644390667